Join us at a special Winter Wine festival dinner—with Napa Valley winemaker Robert Sinskey and collaborative cuisine with chefs from Der Garten & The Corner Office

Friday, January 27th : : House opens at 6pm
Join us for another intimate five-course dinner with iconic winemaker Rob Sinskey and local chefs Asia Golden, Jori Jayne Edme, and Zak Pelaccio in the cozy dining room upstairs at Brownell Chalet in Taos Ski Valley. Our collaborating chefs will take you on a journey of food delight while raconteur and humorist Rob tells stories of winemaking in Napa and Sonoma, alternating with sets of Christof Brownell playing jazz piano. Be ready to laugh, relax, imbibe, and satiate all your senses.
Robert Sinskey Vineyards (RSV) is a 100% organic and biodynamic-certified wine growing operation with over 200 acres of premium vineyards in the Carneros and Stags Leap districts of Napa and Sonoma Valleys. Rob Sinskey believes that the goals of making luxuriously elegant wines and farming with earth-friendly methods are not mutually exclusive. Together with winemaker Jeff Virnig, Rob has adopted methods that not only produce wines of individuality, but leave a minimal footprint on the land.
Jori Jayne Edme and Zak Pelaccio have settled in Taos to do their current project, The Corner Office, after years in Hudson Valley, New York, at the wildly successful Fish & Game, where they got the James Beard Award and consistent rankings in Wine Enthusiast and Esquire for being among the best restaurants in the country. Jori, a "sassy native Texan," and Zak, "a recovering optimist," have combined their fantastic experience to create The Corner Office—a casual wine bar serving small plates and featuring only natural wine. They both believe deeply in the results from a natural process of winemaking—this is important when you are required to drink while cooking.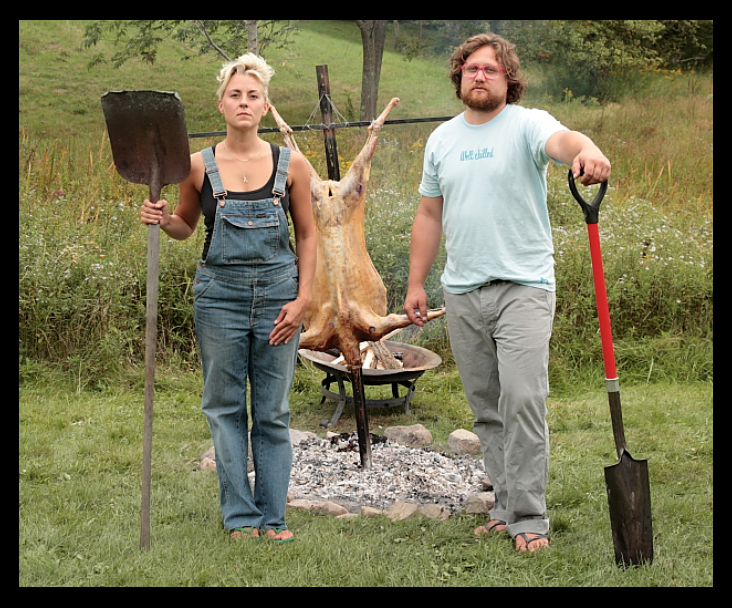 Asia Golden is the creative culinary force at Der Garten Bistro at the Brownell Chalet in Taos Ski Valley. Together with Christof Brownell, they opened their food truck last year, selling gourmet sandwiches, green chile stew, and small plates. This year they are expanding to serve a dozen or so places upstairs in the Chalet.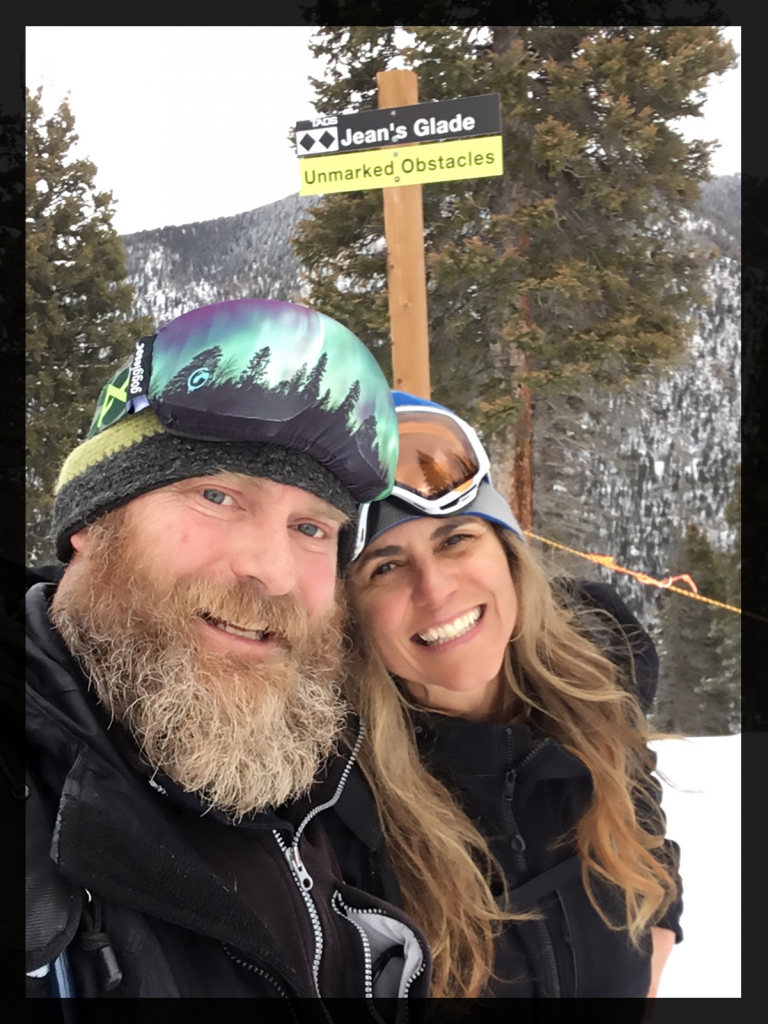 Book your place at table with these humorous, talented individuals for a night to delight all the senses!
$175 per person, not including tax and gratuity
Text Asia at 303 408 5828 to book
Come make some memories with us this year at the Chalet! Here are some images of last year's dinner with Rob: